Winners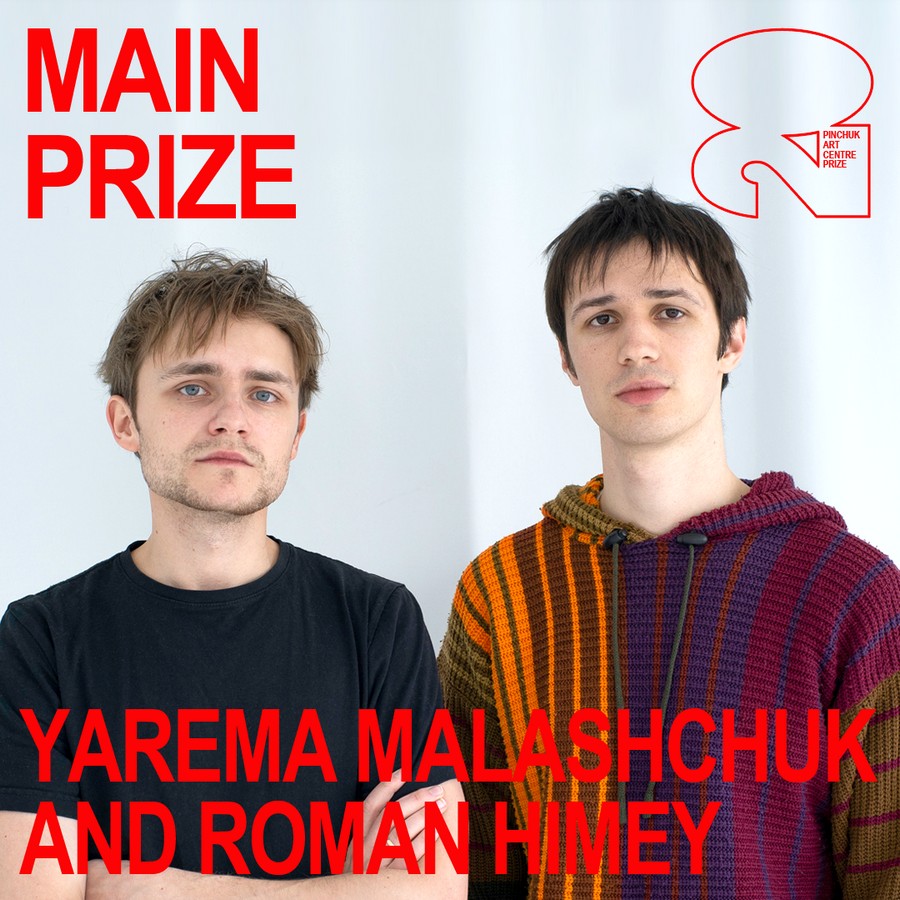 While introducing Group Yarema Malashchuk and Roman Himey, winner of the PinchukArtCentre Prize 2020, the jury stated: "Live Stream is a very tight and visually stunning work. It engages choreography in a political, playful and poetic way. The work also offers a complex network of juxtapositions that speak of change and transition, past and present. It negotiates the importance of history and memory, but not in an academic or ossified way. It offers a very contemporary form of historical reflection that is relevant for Ukraine and by extension the world.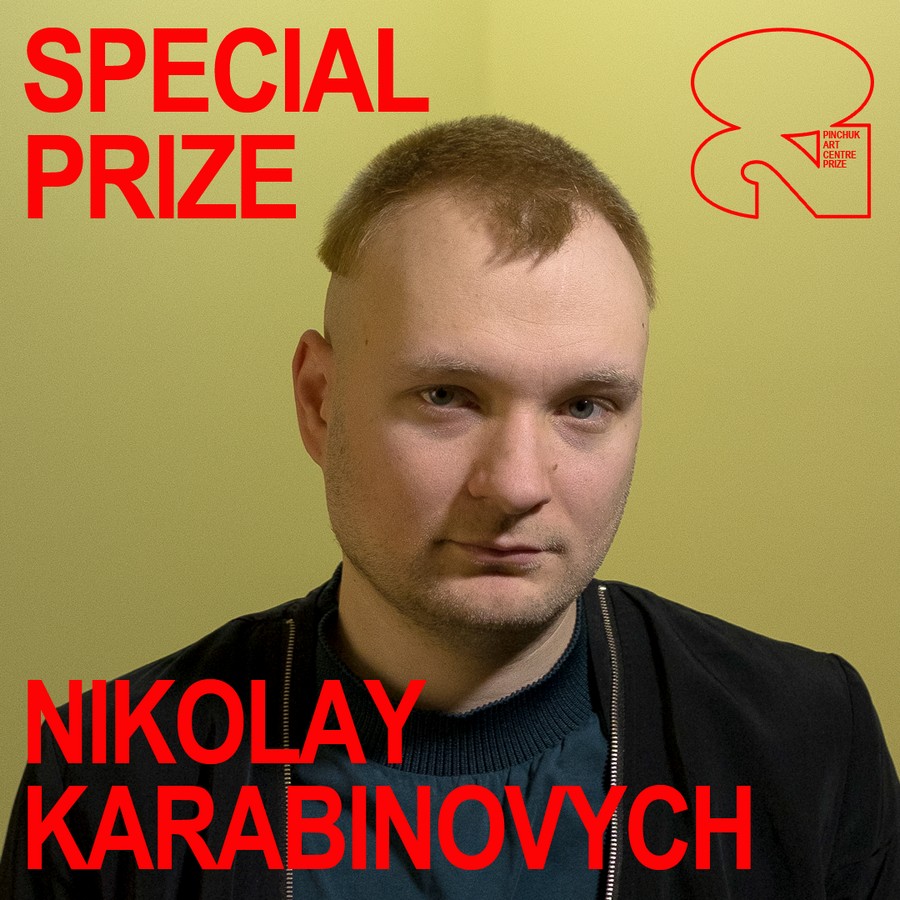 Commenting on the work by first special prize winner Nikolay Karabinovych, the jury said: "Even Further is a poignant, moving work that deals with the challenges of histories while carrying possible futures within it. It employs a very precise, subtle and fine language, based on an emotionally resonant stillness. Every part of the work stands in perfect balance and are complementarity to each other. The work poetically addresses loss, diaspora identity and the displacement of peoples in an ecumenical way. The jury commends the work for its very elegant orchestration of sound, image and concept.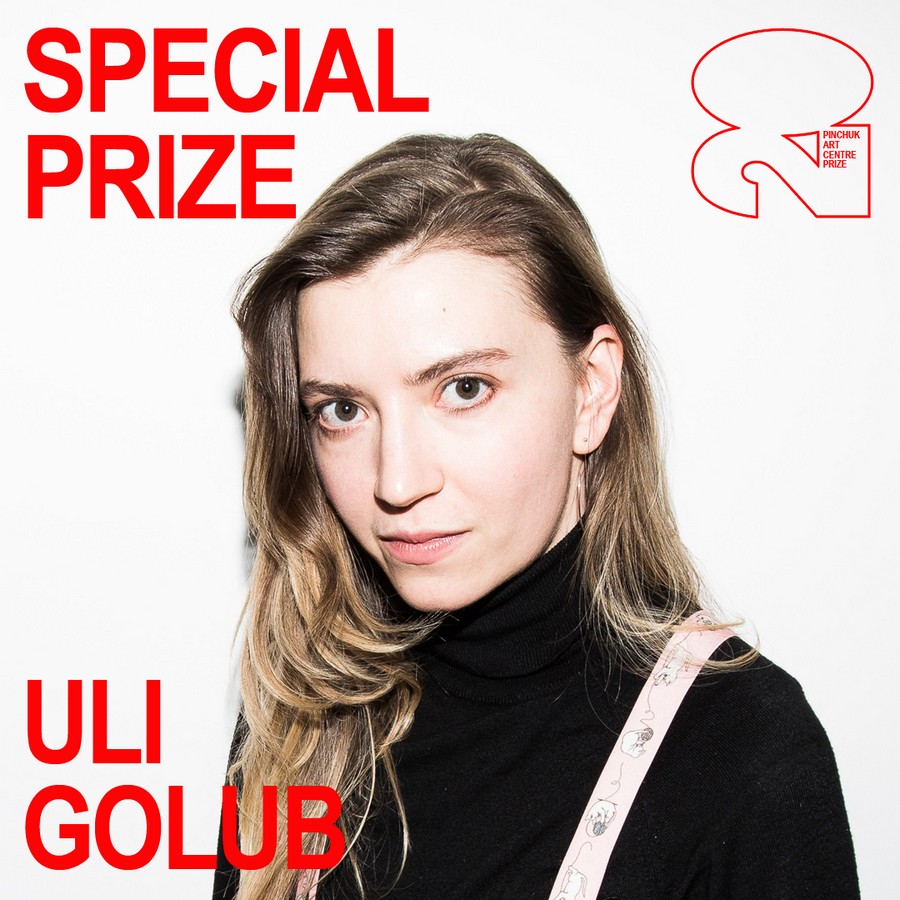 Awarding Uli Golub the second special prize, the jury said: "The jury found the work of Uli Golub to be very promising. They were impressed by its playfulness, originality, imagination, humor and surrealism. The jury thought that the work was particularly special in the way that it talks about delicate issues, such as the 'Other' and acceptance of it in a borderline provocative way. The jury thought that the work constituted an especially potent metaphor for discussing some of the most pertinent issues of today: migration, inclusion, exclusion and difference. They were impressed by the inventiveness, craziness, and sense of engagement of Look, She's Got a Beard! The title alone says it all."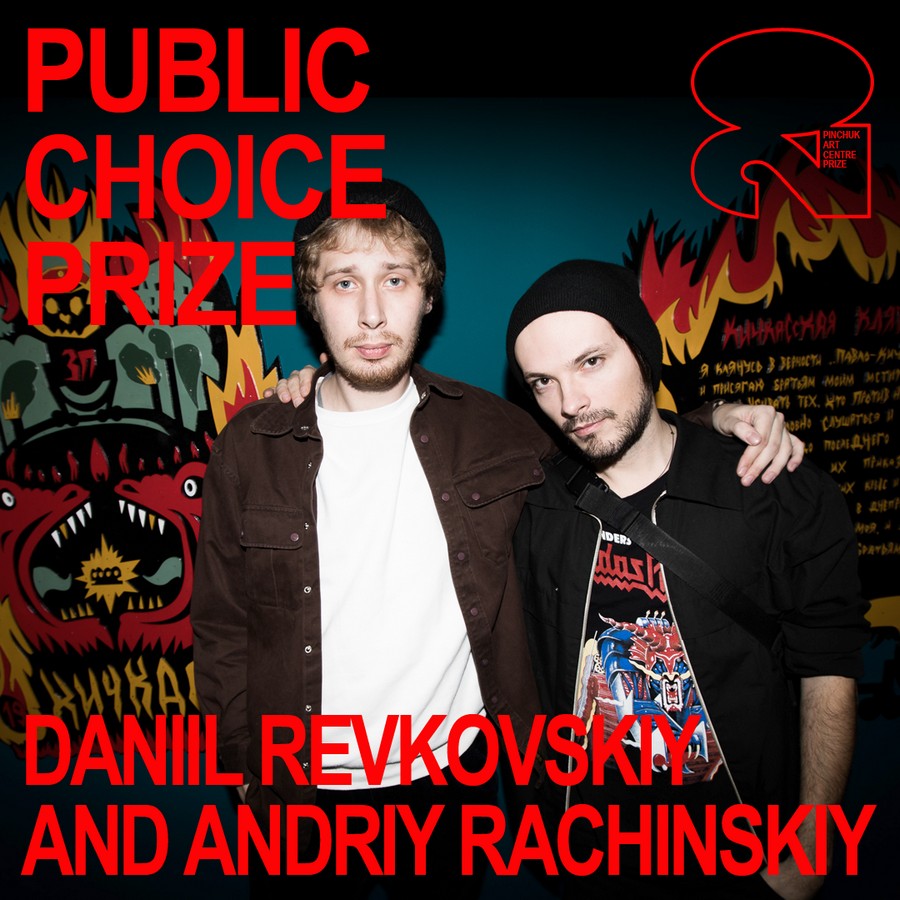 ---
Nominees
AntiGonna (Kyiv)
Katya Вuchatska (Kyiv)
Uli Golub (Kharkiv/Wroclaw)
Pavlo Grazhdanskij (Kharkiv)
Ksenia Hnylytska (Kyiv)
Alexandra Kadzevich (Odessa)
Nikolay Karabinovych (Odessa/Ghent)
Anton Karyuk (Kyiv)
Oksana Kazmina (Kyiv)
Iryna Kudrya (Kyiv)
Larion Lozovoy (Kyiv)
Timothy Maxymenko (Kyiv)
Elias Parvulesco (Kyiv)
Valentina Petrova (Prague/Kyiv)
Anna Scherbyna (Zaporizhzhia/Kyiv)
Alina Sokolova (Uzhhorod/Vienna)
Dmytro Starusiev (Makiivka)
12345678910 Studio (Obraztsov Evgeniy, Dnipro/Kyiv; Omelich Anastasiya, Dnipro/Kyiv; Momot Mikita, Dnipro)
Yarema Malashchuk (Kolomiya/Kyiv) and Roman Himey (Kolomiya/Kyiv)
Daniil Revkovskiy (Kharkiv) and Andriy Rachinskiy (Kharkiv).
---
Jury
Thomas Delamarre, Senior Curator Fondation Cartier;
Björn Geldhof, Artistic Director PinchukArtCentre;
Katerina Gregos, curator, writer and lecturer;
Kati Kivinen, Chief curator collection KIASMA;
Vlada Ralko, artist.
---
Selection Committee
The members of the selection committee in 2020 are:
Kostiantyn Doroshenko, art critic, curator, historian, publicist;
Serhii Kantsedal, manager of the Barriera exhibition space, curator of OGR YOU (Young Adults) CLUB & TALKS, OGR Officine Grandi Riparazioni, Turin, Italy;
Tatiana Kochubinska, Curator of the Research Platform at the PinchukArtCentre;
Lada Nakonechna, artist, participant of the R.Е.P. group, co-founder of the Method Foundation and co-editor of PROSTORY;
Oleh Suslenko, artist, teacher of the department of graphic design of the Lviv National Academy of Arts, curator of the cathedral experimental platform of contemporary art "Gallery TSE".
---
Partner Platforms
Partner Platforms representing different regions of Ukraine will support the PinchukArtCentre Prize in 2020:
Center for Contemporary Art "Bunker", Chernivtsi
ArtSvit gallery, Dnipro
Contemporary Cultural Center, Dnipro
NGO "KULTURA MEDIALNA", Dnipro
Ivano-Frankivsk Centre for Contemporary Art, Ivano-Frankivsk
Center for Contemporary Art "Yermilov Centre", Kharkiv
ComeIn gallery, Kharkiv
Kharkiv Municipal Gallery, Kharkiv
Kherson Museum of Modern Art, Kherson
BURSA Gallery, Kyiv
Closer art-center, Kyiv
Mala Gallery of Mystetskyi Arsenal, Kyiv
The Naked Room, Kyiv
Center for Urban History of East Central Europe, Lviv
Detenpyla gallery, Lviv
Dzyga Art Center, Lviv
Art-platform "TU!", Mariupol
Odesa Art Museum, Odesa
Jump Art gallery, Poltava
International land art symposium "MOHRYTSYA", Sumy
Bunkermuz gallery, Ternopil
Residence "Sorry, we have no rooms available", Uzhgorod
NGO "Laboratory of Current Creativity", Vinnytsia
Zaporizhia Regional Art Museum, Zaporizhia
---
Photo
Exhibition of the 20 Artists Shortlisted for the PinchukArtCentre Prize 2020